Women's Health and Musculoskeletal Physiotherapist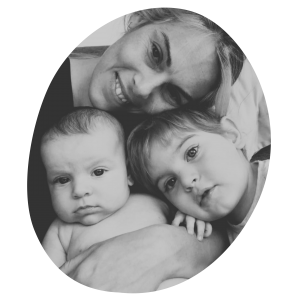 My Story
I have had the pleasure of being a local to the area since the tiny age of 3. Although moving to be closer to the city and the 'action ' for a few years, and taking some time off to travel throughout Europe and South America, I found my way back to my roots to settle down and start our lovely family.
I have always loved sport and movement and was into everything, particularly softball, where I was privileged to play at a high level, and have been a keen…. sometimes slightly obsessive runner and gym junkie since I was 15. My love for sport, movement and interacting with people is what led me to physio in the first place.
I strongly believe that with a strong and active body, comes a healthy mind and increased ability to take on life's challenges.
In my rare spare time time I love nothing more than lying on the beach soaking up some vitamin D and getting some salt water, catching up with friends over a top shelf glass or 2 of wine, and spending as much time as I can with my husband and 3 beautiful, and extremely energetic and lively children!
Why I love my Job
I am so fortunate to be able to love what I do. Not everyone gets to move around all day, interact with people from all walks of life, and help people take control over their health. I was lucky to gain a great knowledge base starting off in the public health system, however I have spent the last 12 years working in private practice with a focus on musculoskeletal conditions, and sports injuries. Since having my children, I have developed a passion for all things Women's s health. Seeing the impact having kids, then juggling kids , then dealing with changes later in life has had on many of my friends and patients has driven me to provide the best evidence as well as personalised care I can to help women live their best life.
I love hearing people stories, finding the underlying cause of pain / dysfunction, and coming up with a plan to fit your lifestyle and achieve your goals.
I believe every person should be treated as a whole, not just an injury, and adopt a holistic and empathetic approach to everyone I see.
I also believe education is vital! If you can understand it, you can overcome it. This is why at WHM we make sure we listen to your hole story, and deliver information that is easy to understand along with treatment plans that fit in with your busy lifestyle!
Continued Learning:
⁃ Ba.Ap.Sc. Physiotherapy (Sydney University) – 2007
⁃ Dry Needling
⁃ Running
⁃ Running – Christian Barton
⁃ Running – Rich Willy
⁃ Foot And Ankle – Paul Connelly
⁃ Shoulder Steps to Success – Jo Gibson
⁃ Running Repairs – Tom Goom
⁃ APA Sports Level 1
⁃ APA Sports Level 2
⁃ OOV Level 1
⁃ TMJ –
⁃ TMJ –
⁃ The Female Athlete – Antony Lo
⁃ Ante and Post natal Pilates
⁃ The lactating Breast – Melinda Cooper
⁃ Introduction To Women's health, 5 Day courses – Taryn Hallam
⁃ APA – Intro to Women's Health
⁃ APA – Women's Health – Through the life stages Level 1
⁃ APA – Women's Health – Level 1
⁃ Advanced Musculoskeletal and women's Health – Taryn Hallam
⁃ Trauma Informed Practice – Taryn Hallam
⁃ Pelvic Pain: Urinogynocology and anorectal pain disorders – Taryn Hallam
⁃ Birth Choices – Taryn Hallam
⁃ The Pregnant Pelvis – An integrated Approach – (2020) Angela James (Sydney Pelvic Clinic)
⁃ Coccyx pain – A biopsychosocial Approach
⁃ Women's Health Research Update – 2018, 2020, 2021 (upcoming)
⁃ Pelvic Girdle Pain – Pregnancy and Beyond
⁃ Diastisis Rectus Abdominus – Implications for Assessment and Treatment of. – Diane Lee Thoraco – Lumbar Pelvic Pain (2020)
⁃ 12 Month Women's Health Mentorship – The Physiotherapy Clinic – Cammeray (2020-2021)
⁃ Diastasis Revolution : Evidence -Based evaluation and Management – Grianne Donnelly
⁃ Member of the Female Athlete Group – Anthony Lo
⁃ The happy Bladder – Jilly Bond
⁃ Vaginal Flora etc – Alyssa Tait
Simone will be returning from maternity leave shortly.  You'll find her treating in our Hornsby clinic.